Q: What is the best way to handle a large waistline? A lot of men want to know.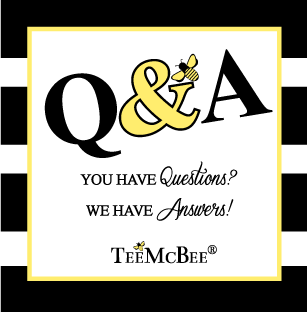 A: I'm so glad to hear from men! Women are always asking these types of questions, so this month I'd like to indulge the men that read this Q&A.
Regardless of your body shape or size — skinny or heavy, tall or short — I highly recommend avoiding baggy clothes to disguise body challenges. The flipside of that coin is to avoid wearing very tight clothes. The better choice is to invest the extra time and expense to buy the right clothes with appropriate tailoring. The best way to complement your body in the most flattering way is to find a tailor that you trust. A talented tailor can tweak suits and jackets to flatter your body type, regardless of your size.
Tips for large waistline or big belly: To camouflage a fuller stomach or waist, invest in lightweight fabrics in darker colors. Avoid tweed, flannel, and other heavy fabrics. Go with light, natural fabrics and dress in darker, muted shades of one color. I'm not suggesting all black all the time either; this isn't punishment! It's a flattering way to honor your current body, right now today.
Business casual wear: Opt for an undershirt and tuck it in (remember it's only a layering piece), then slip on a pullover or sweater. Avoid clothes with texture or large print; think cashmere, half-zipped. The opening of the neckline in a V is slimming and draws the eye up to frame your face. The undershirt will keep your belly in place, and if it's a "slimmer" type fabric, even better (google "smoother undershirt"). The pullover, along with well-fitting trousers, creates that slimming vertical line. Depending on your coloring, consider charcoal, navy or chocolate in both trousers and cashmere sweater. Long sleeves help create a proportional and pulled together look. Wear your belt at belly button level; wearing it under your belly will only draw attention to it.
Social, casual, or weekend wear: Don't add bulk. Avoid cargo pants with their big pockets and hoodies with front pouches that add to the visual girth. Do I really need to mention fanny packs? I actually still see people wearing them! Wear sweaters and jackets that hang below your waist , but NOT below your crotch. Find that perfect proportional point for your body. Try wearing jeans and trousers at your hips, not your waist. It feels funny if you are not used to it but give it a chance. Don't tuck in; wear pullovers instead of button downs to trick the eye. Match the color tone of your top with your belt. The illusion is a longer torso.
Suits: Create a streamlined look by matching the color tones of jacket, pants, and dress shirt. Avoid breaking the look by wearing black trousers with a yellow shirt for example — too much contrast. Avoid cuffed or pleated trousers. Ask your tailor to add an inch to your waist and subtract an inch from your inseam, then your trousers can sit comfortably on your hips, without touching the ground. Refrain from carrying bulky items in your pockets; that is what leather brief cases are for. Stick to a wider tie, never a skinny one, and always be sure it touches your belt. I advise to avoid crew necks and absolutely no turtlenecks. Stick to v-necks and flattering shirt collars with detail and interest like contrasting fabric in your power colors. These draw attention up to your communication center — your face.
One of the best slimming tricks is to wear suits or sports coats. The extra layer is a great camouflage, but more importantly, it's more elegant and sophisticated. It communicates you are a man of detail and class. By doing so, you will always look better than most men of any size. The goal isn't to look tall and skinny, instead it is to honor your body and yourself regardless of your size — and that speaks volumes.
ABOUT TRACI MCBRIDE: TRACI IS THE WARDROBE STYLIST AT TEEMCBEE IMAGE CONSULTING. SUBSCRIBE TO HER NEWSLETTER, SCHEDULE A STYLE STRATEGY CALL, OR REQUEST TEE SPEAKS TO INFUSE YOUR ORGANIZATION WITH PASSION AND STYLE.