Q: How can I avoid looking old as I approach my 50th while competing for opportunities against much younger individuals?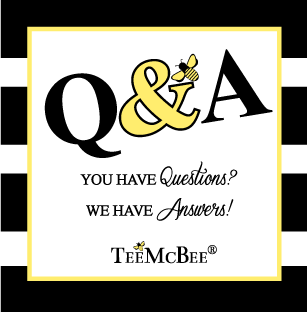 A: Ahh, yes, an age-old question (excuse my pun). First, realize that your beliefs and thoughts on any subject will predict the outcome for you. If you believe that 50 is old, then that is what you will communicate visually, verbally, and in your body language. Have you caught yourself saying things like, "I'm feeling old," "I can't keep up with these kids," "it's a whole new ball game" or perhaps complaining about your aches and pains to colleagues.
First, consider changing your attitude of what old is or what old looks or feels like; then follow these steps.
Self-evaluate: How are you communicating your strengths? At 50, that would be your wisdom, skill set, education, experience, and overall confidence.
Evolve: Look around and identify individuals that make 50 look good. Not only people you know but also acquaintances and strangers. Keep that visual in your head and not those that haven't embraced the natural process.
Identify: Determine where you need an adjustment. Begin working that muscle by reading books, enewsletters, attending workshops, hiring a coach, etc.
Visually: How long has it been since you changed your hair, make-up, eyewear, clothing, colors? When you are dated in any of these categories, that is an indication to others that perhaps your skills or knowledge in your field are out-dated or stale. You will always look fresher and more energized when wearing your power colors near your face. Communicate that you are on top of your game and that you know better by tailoring your clothes to perfection. Invest in garments and fabrics that are the best you can afford. Regardless of your shape or size, if you are wearing the right silhouette for your shape with attention to detail, you will communicate a clear message that others will want to hear.
Verbally: What are you saying out loud? Are you using current words and terms? Are you mentoring someone younger or being mentored by someone that is maturing gracefully and that you admire? Be thoughtful of the words you choose. Avoid taking over the whole conversation and allow the other person to finish their thought without one-upping them with your experience with that same situation.
Body language: Are you portraying your confidence and expressing yourself openly and with enthusiasm and excitement? When you are passionate about your expertise, do others see that? Of course, being authentic is the key. Adjust your body language while being aware of others. Use the belly button rule: When two people are in a conversation (even briefly) and they stand belly button to belly button, this communicates they are truly interested in hearing each other. If you notice the other person is only slightly turned toward you with most of their body facing away from you, they aren't truly interested in what you're saying. Be a sport and let them go. Spend time chatting with those that value face time with you. Knowing when to end a conversation is a skill for you and a gift for others.
ABOUT TRACI MCBRIDE: TRACI IS THE WARDROBE STYLIST AT TEEMCBEE IMAGE CONSULTING. SUBSCRIBE TO HER NEWSLETTER, SCHEDULE A STYLE STRATEGY CALL, OR REQUEST TEE SPEAKS TO INFUSE YOUR ORGANIZATION WITH PASSION AND STYLE.