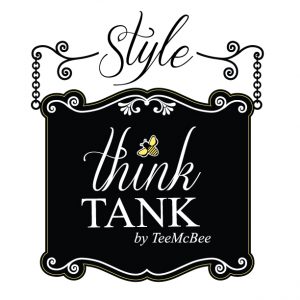 Style Think Tanks (Group event with 6 paid guests) 
(Only 2 dates per month available)
Who doesn't enjoy going shopping with your gal pals? But if you are stuck in a style rut, you may need a little help finding a fashion that best suits your ever-changing body. When you get a chance to discuss style with a small group of 6 trusted women, talking about getting up-to-date with the latest trends is less intimidating. This is why you need my Style Think Tank. A Style Think Tank is a hands-on Mini Workshop that will change your closet for the better.
So how does a Style Think Tank benefit you 
& what will you learn?
You will gain a fresh perspective and learn with your girlfriends:
Style clarity
Identify your Body Shape ID
Identify your Signature Style Recipe
Steps to build a wardrobe around your true lifestyle
Drill down on what you really love
Begin your personalized "Style Vision Journal" to evolve with you
Understand the benefits of print, texture, shine, and how to use them to flatter you
Find the best ways to bring color into your wardrobe
Gain a new feeling of empowerment
Learn how to best evaluate the current trends and avoid those that don't serve you
Understand how color energizes you and attracts the attention you want, personally and

professionally

Get motivated and learn some tips to streamline your closet so you only own what honors your now body and

lifestyle

Learn what makes you happy in your closet
Find out your "swoon trigger"

Group time: 20-40

minutes
(Included in Option #1 & #2)
I will talk about all the items listed above and share tips, tricks, resources, style myths, and easy solutions. I'll talk about all these things and more as you and your group sip, nosh, and connect!

Private one-on-one time with Traci 
(Included only in Option #1)
I'll help identify your Body Shape ID and discuss with you your dressing or closet frustrations. My advice on cuts, shapes, and proportions to wear will help you find the styles that most flatter your "now" body. I'll also give you tips on what to avoid. Included in the session is a handout that summarizes all the fashion advice you'll learn! My Style Think Tank makes it so that on your next shopping trip you'll break your old fashion habits saving you countless time, money, and garment orphan purchases.

Option #1 also includes:
Power Color Analysis. Please come with a naked face so we are able to see your natural undertones.
Also included are my Laminated Power Color Cards that easily fit into your wallet so you can save time and money each time you shop for years to come.

Choose Option #1 or #2 depending on your needs all within one Style Think Tank.
Option #1 Think Tank, Color Analysis, and Body Shape ID ($99 per person)
Option #2 Includes the Group time
Option #2 Think Tank Only ($75 per person)
Invite 6 paid guests and hostess is

FREE

To lock in the date, guests must prepay by

PayPal

.
Please note that no-shows or cancellations are not refunded.
If one of your guests has already done the Color Analysis and Body Shape ID portion in Option #1 she can still enjoy all the benefits of the group think tank with       Option #2, as we about talk style, trends, and frustrations in the closet. Guests can bring 1 item that they want to ask about how it fits or how to style it.
Mix & Match:
Some guests will want Option #1 and some want Option #2. No problem! All you need to do is pay for whichever service you need  $99 or $75. Please note that workshops must be held during daylight hours in the 
host's

home
.
*Guests who are having the Color Analysis will need naked faces to see their best undertones of their skin.
Hostess Bonus:
When you have 6 paid guests you'll receive a complimentary Option #1 or #2. This is for hostess use only and must be used at the same party. Plus you'll receive a special gift to help organize your closet.
Limited weekend dates available. There are only 2 slots per month available for parties held either on Saturday or Sunday. In order to do the Color Analysis, we need natural daylight to see skin undertones. Parties can be held on weeknights so long as we have natural light. Some restrictions apply.
What to bring to the Style Think Tank:
At the Style Think Tank, I'll help you create a Style Vision Journal that you can refer to time after time. Please bring a 5×7 or 8×10 notebook or journal as well as pictures from magazines or catalogs that you lust after. Bring the whole magazine, scissors, tape or glue, small pieces of fabric or buttons. Really, bring anything you like to put into your Style Vision Journal.
NOTE: A travel fee may apply to locations beyond 30 miles from Avon Lake.