Q: A boutique owner asks: How do you recommend helping customers with the "size trap" issue — what a size label says vs. how it looks on their bodies?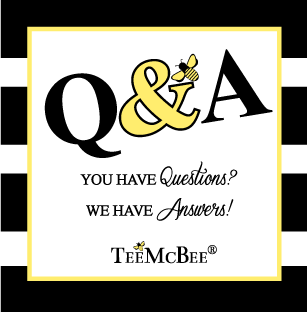 A: This can be as frustrating to the client as it is the salesperson! This issue has become more prevalent the last 20 years since the U.S. government got out of the business of standardizing sizes. No longer do we have a standard sizing system across the board — so each manufacturer has developed their own specifications and measurements of sizing. Mass production has played into what shows up in stores.
My message is — It's NOT you, its never you, it's the clothes!
When I work with clients, pre-pulling clothes and stocking dressing rooms with the styles, cuts, colors, and sizes that they need to build on the wardrobes they have at home, I always bring several sizes to best gauge their sizes "at that store or by that Brand." Many times a person will be one size at New York & Co. and then another size at White House/Black Market or Talbot's. I keep notes of the sizes that best meet their needs at each store as well for future shopping trips. My goal is to act as an advocate for my clients so they won't be "talked" into anything that does not honor their body — no matter what. Women need to stop beating themselves up with the numbers! Regardless of your size — from 00 to 3X — the number on the tag doesn't determine your value as a person.
My advice is to avoid all garments that bunch, pull or sag and bring unwanted attention to an area of your body that you don't want to focus on. Many times it's necessary to up-size and then tailor the item to perfection. Off the rack garments need professional tailoring 90 percent of the time. It isn't only about the size its about your personal and unique shape. Instead of thinking of it as a "bigger" size, look at it as a flattering size vs. unflattering size. Take the numbers out it.
Several retailers, such as Chico's and Torrid, have changed the traditional numbers and instead use 00 to 4. Which only makes it all the more confusing for shoppers.
For the sales people out there, be mindful of how you approach giving support in the dressing room. Your words have a big impact on the fragile half-naked person in that tiny dressing room standing in front of a mirror! Treat others as you would want to be treated.
Really, the only way to find the right fit is to try on the clothes. Bring your best advocate to do your running for right-sizing and all the details that make up a supportive and effortless wardrobe that will show you at your very best every day.
ABOUT TRACI MCBRIDE: Traci is the wardrobe stylist at TeeMcBee Image Consulting. Subscribe to her newsletter, schedule a style strategy call, or request Tee Speaks to infuse your organization with passion and style.