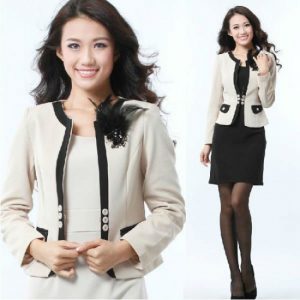 We all have superpowers, yet we don't always maximize them. Think in terms of your personal image. What sets you apart from the people around you? Do you have great posture, a quick smile, and mindful body language? Perhaps you have impeccable manners or are easily able to build rapport with others.
As I spend time with individuals in their closets or local dressing rooms, I find that many are unaware of their superpower, and when I point out something about them, they are shocked as if they never considered it a plus. Most people, especially women, have difficulty being objective about themselves.
So what is your special superpower? It could be something physical, such as shapely legs, big eyes, a strong jaw line, or some other feature. Play it up — not in an overtly sexy way but with a nice balance to your overall look.
I know several people who have excellent recall of names and details people have shared with them in casual conversations. I'm not good at that at all, and I admire them for that superpower, which motivates me to practice that trait.
Have you ever met someone with whom, for some compelling reason, you want to reveal details that you just wouldn't normally offer? It's probably because they have a superpower of a trusting energy.
Think of this: I know a photographer who can easily and quickly coax the best and truest of her muse out of a child or adult. Superpower!
Or an insurance agent that radiates honesty and real knowledge that helps an individual make the best choices to protect their dreams, rather than being a sales person who is selling a product. Superpower!
My superpower is seeing clients' wardrobes and putting them at ease in the most intimate setting — their closet — while expressing no judgment yet teaching them how to elevate.
How can you harness your superpower while appreciating the superpowers of others? Do you know people who might have the superpowers of compassion, creativity, intuition, bravery or empathy? Some of us are blessed with more of these traits than others. Use them to lift others and make others feel, loved, heard, appreciated, and valued.
I would love to know what you believe is your superpower. Email me at Traci@TeeMcBee.com.
I WANT to know – really!
ABOUT TRACI MCBRIDE

Traci McBride is the wardrobe stylist of TeeMcBee Image Consulting and is a longtime supporter of nonprofit Dress for Success-Cleveland. She encourages readers to subscribe to her timely newsletter, schedule a style strategy call, or request Tee Speaks to infuse your staff or organization with a passionate professional punch of style to elevate and benefit everyone. Visit www.STYLEDbyTee.com to connect and be inspired.