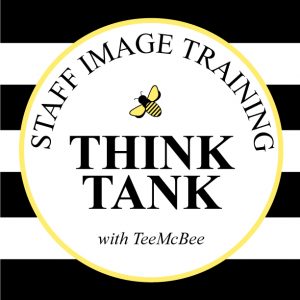 Staff Image Training
Calling all office managers, H.R. professionals and business owners!
Referrals Appreciated & Rewarded
When your company invests in human resources and supports employees with the knowledge to enrich themselves personally, it will elevate every life they touch as well as your company. Full circle is a gift to everyone!
Are you experiencing:
High turn-over rate
Diminishing of the company brand
Lack of engagement from staff
Under- or over-dressed staff
Bored or stuck staff
Low confidence from staff
Aggressive or passive personalities
Intimidating body language of staff members
Visually dated staff members who communicate dated skills to clients
How would it look if instead everyone experienced this:
Energized & positive input at meetings
Camaraderie and support for each other
Confidence & influence
Above & beyond attitude to hit deadlines and goals
Satisfied and valued long-time employees
Speaking highly of their company everywhere they go
Everyone consistently showing up polished and professional
TeeMcBee

will create a Think Tank Series of workshops to elevate your staff and management plus offer opportunities for one-on-one wardrobe consultations to change and elevate every area of their lives.