Q: It's been more than a dozen years since I've done anything new with my hair or clothes "style," if that is what I can even call it. I'm wearing pretty much the same thing every day, only in a different color. Basic black, with little splashes of color. I'm bored and stuck. Where do I even begin?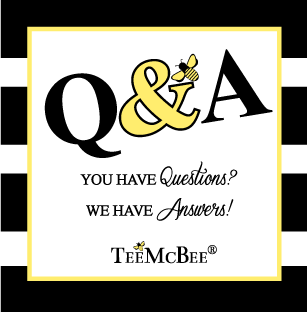 A: Well, please know this: It's realizing you are bored that is the very first step, so you can check step one off your list.
Next, please don't compound the situation by "doing" something that causes you to run out and spend. At least not until you have a realistic road map. This should be a plan of self-discovery. Begin by looking at what is going on in all the retail catalogs. Either order them to come to your home or look online. This is the safest place to begin; not in the store, where you might be tempted too soon.
As for hair, maybe it's time to work with a new hair stylist. I recommend actually setting up a consultation with someone who was referred by a friend whose hair you admire. Have the stylist share what options they see with the type and texture of your hair. Bring photos if you have ideas and want to know if they are feasible styles for you. Develop a relationship before just jumping in with both feet.
Identify what you like … and why. Is it the color that you're drawn to in a garment or the cut?
Look at store catalogs that you never have before. You want to step outside of the usual retail.
Notice the figures of the models. Is it a similar shape to your own or aren't you being represented in the catalogs?
Decide how you want others to perceive you in all aspects of your life: a polished professional, modern, detail-oriented, relatable, fun, easy-going, or sexy. Now look at those catalogs again while keeping those style words in mind and identify the garments that express that word.
Cut out or print photos to attach to a "vision board." Doing this with clothes, accessories, and shoes will really help you define your personal "signature-style recipe." You will see colors and patterns begin to emerge. Go for the clothes that make you "feel" good.
Get support in understanding your body shape and the styles, shapes, fabrics, and colors that will express your best self.
Take the time to plan and clean out your closet. You may find you have a few key pieces that make you feel good and they fit perfectly. Those are the items you may want to build upon with other garments to build a fresh cluster (generally five to 12 items that work into multiple outfits).
Enjoy the process and you will get so much more out of it. If you have an attitude of dread, it won't turn out well for you. The way you walk through your life will influence everything that happens in your life.
Live out loud!
ABOUT TRACI MCBRIDE: TRACI IS THE WARDROBE STYLIST AT TEEMCBEE IMAGE CONSULTING. SUBSCRIBE TO HER NEWSLETTER, SCHEDULE A STYLE STRATEGY CALL, OR REQUEST TEE SPEAKS TO INFUSE YOUR ORGANIZATION WITH PASSION AND STYLE.