This month's question comes from Facebook: How is it possible to be casual and comfortable this summer without being frumpy?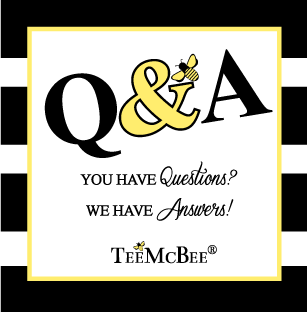 I don't believe anyone purposely gets dressed thinking, "I want to be frumpy," but sometime it's easier to not care or to fool yourself into thinking it doesn't matter. Looking your best every day, which I highly recommend, will pay off in aces, but it takes some thought to get your system down pat so it can support you.
My goal is guide and teach my clients how to build an "effortless dressing" system that is as individual as they are. To make changes, use the following criteria each day when dressing:
FIT, FIT, FIT — I can't say this enough: Avoid big, baggy, oversized clothing. It only makes you look bigger and hides your shape. Fit, focus, and flow — fit the smallest area (under your bust or waist), focus the attention to your best asset (bust, face, legs, tone arms, etc), and let your clothes then flow over everything else. Those of you that think you are hiding your muffin tops or extra padding, beware. Baggy clothes only make them appear larger. Instead, instantly smooth them with a shaper camisole and shapely clothes. Another no-no is getting stuck on numbers. Don't decide that, since you are a size 10, you won't for any reason even try on a 12 even though it will fit and flatter you. You end up wearing your clothes too tight and practically bursting out of them — also unflattering. Most women at any size can wear a number smaller or larger, depending on the designer, cut, style, and fabric — so don't get stuck on a number.
MAINTENANCE — Presenting yourself in a crumpled t-shirt with old stains on it communicates something very different than a pressed, clean t-shirt punched up with a colorful gauze scarf or bandanna tied at your neck. This extends to every garment, but please don't forget your shoes! Be brave. Pitch those "broken in" shoes that have seen better days. I know they are so comfortable, but they are ruining every single outfit you wear them with. If they are not leather and can't be spruced up by a talented cobbler, release them.
PROPORTION — Find the best dress/skirt length for you. Too long and you end-up in the frump zone, which is usually mid-calf, depending on your proportions, legs, and preference. Staying in the knee zone — just above, on or just below — is usually the best length. I will mention here also one of my pet peeves — cropped pants. I hate to be sharing bad news, but cropped pants are not everyone's friend, even though just about everyone wears them. Finding just the right cut is the secret, but most don't bother to do that, as it can be daunting. So just because every single store sells them doesn't mean every single person should wear them. They cut you off in the just the wrong place to visually make your legs look shorter and heavier. Plus not every social situation warrants crops. Nonetheless, they are showing up everywhere, much to the disappointment of HR professionals. I get more business owners and managers calling about this one garment than anything else. I hear, "But, Traci, it's summer, and I don't want to wear shorts." I then recommend they look for an ankle pant that is cut like their best, most flattering pants in a nice summer weight fabric. Those of you that carry your weight in your legs and thighs — go for maxi dresses and skirts, way more flattering, fresh, on-trend, and feminine.
DETAILS, DETAILS — Have you been slipping on a top and bottom and walking out the door? It's all in the details of adding a scarf, earrings, and a bracelet … you know another detail that communicates style and confidence. It doesn't have to be fussy or heavy, but accessories in your power color can brighten your face and tell the world, "I like and respect myself, so you better too." Don't forget the shoes. They are not only functional but can be flattering and fashionable. Stylish flats will always trump an athletic shoe (which is only for working out or power walking). Add a third layer to up the style factor: a vest, cardigan, unlined cotton blazer, etc. Show how you know what you are doing and took time to honor your look.
If your entire grooming routine and wardrobe honors your body shape, your personality, your lifestyle, your power colors, your goals, your business, your passions — you will ALWAYS look AMAZING.
For a casual summer weekend, here are my suggestions on how to look comfy not frumpy:
Color-blocked Tee, with a simple, solid skirt (knee-length or maxi), with tapered-toe, mixed-material flats or metallic sandals.
Layer a simple Tee or cotton tank with a summer-weight cardigan, khakis, and plaid or floral Keds.
For a casual summer look at work (based on a casual place of employment):
Cotton classic white button-down blouse with a great collar, polished vest; trouser jeans in a dark wash and kitten heels in a fun print; finish with a statement necklace in your power color.
Layer two-colored cotton tanks so both colors show, with a summer weight print cardigan and a pencil skirt in a neutral with peep toe espadrilles. Finish with a fun earring and bracelet.
For a more tailored summer look at work (based on more traditional place of employment):
The third layer rules in this category, as it lends an elevated image.
Colorful printed sleeveless blouse with a cotton unlined white or khaki blazer and pencil skirt or trouser slacks, with animal textured pumps, necklace or earrings.
Shirt dress is always fresh and classic with a self belt or a fun colorful leather belt and nude patent leather pump.
It goes without saying that all of the above pays off in huge dividends when your haircut and style is fresh, with no roots or rough, dried ends, and your skin tone is evened out, and your lips and eyes are kissed with a bit of make-up polish.
Sound like you need support developing or refreshing your personalized "Effortless Dressing System?" Give me a call — I can make it easy for you.
ABOUT TRACI MCBRIDE: Traci is the wardrobe stylist at TeeMcBee Image Consulting. Subscribe to her newsletter, schedule a style strategy call, or request Tee Speaks to infuse your organization with passion and style.