We spend our lives investing — investing in a belief system; investing in relationships, from romantic to partnerships, and our children; and investing in life experiences. Although those investments are not financial, they are time investments — a commodity nonetheless.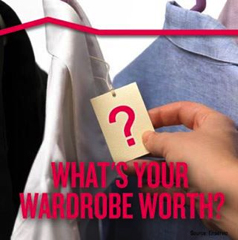 Throughout our lives we are also investing in our skills, education, training, and knowledge, expecting a return on investment. When we take a course to learn a new skill, such as a new language, we expect it to help us communicate, perhaps while traveling in that country or to receive a promotion at work or to build our resume and make us more desirable for other opportunities. Obviously if you get that much out of learning a new language, it pays off in so many ways. Likewise, when you invest in professional support, such as a CPA, Realtor, business consultant or health coach, you have a expectations of having benefits to save money, choose the right area to live in, make more money, and improve your health.
If you invested in college (or if you parents did), you did so to become a well-rounded individual in order to make a difference in the world and earn a living for your entire life. When we invest our time, energy or money in anything, we expect something in return. Even with the simple act of purchasing a ticket to the movies, we expect to be entertained for our investment.
We invest in grooming (nails, hair, skin etc.) to look our best and feel good. Americans invest billions of dollars in clothing. Yet most do not have a plan for the return on investment (ROI) and hardly even think about it. We randomly purchase whatever is on the mannequin at the local mall – not giving any thought to how that investment will pay off. We shop the latest trends or stock up from the clearance rack without a plan. I often watch teens and 20-somethings shop, and I can tell no one has ever taught them to be mindful consumers. It is a skill that is not being taught to the up-and-coming consumers.
I would like to suggest being mindful of what you are investing in. Do you want to just purchase a fad item ($25) for the summer (divided by five wears equals cost per wear $5), knowing it will have a quick expiration? That's fine, but what are you willing to invest and what do you expect to receive for that investment? Are you mesmerized by a leather motorcycle jacket for hundreds of dollars or will a faux version be a more practical investment?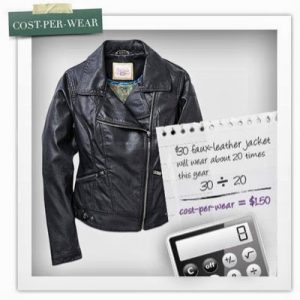 Purchasing a men's suit ($500-plus) is a substantial investment; knowing the right style, fit, and color is important to know up front. What criteria do you use to decide if it's the right investment? Wear it one time a week for five years equals CPW $1.92, plus dry-cleaning it one time a month equals $180 a year divided by 52 equals $3.46 CPW.
Do you get overwhelmed in your closet not knowing what to keep and what to shed? Do you find you often have buyer's remorse? Value, not price, is the best focus when shopping. Perhaps investing in a wardrobe stylist is your next step. Want to invest in your personal brand? The key to being successful and reaping the benefits of a clear message that is communicating 365 days a year is to have a professional support you in what you are visually communicating. Learn what you want your visual branding to communicate and know how to do it with the right cuts, colors, fabrics, and a multitude of other details.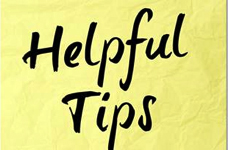 Suggested criteria for investing in your closet:
Will this create five or more outfits from what I already own?
Is it in my power color palette?
Realistically how often will I wear this item?
Is this item a transitional piece between seasons?
What is the quality – have I ever owned this brand and how did it hold up?
Does this item need special care? Am I willing to take care of it?
Is this a classic I can get years of wear from?
How do I feel when I wear it?
Do I need to invest more into this item to make it fit properly?
ABOUT TRACI MCBRIDE

Traci McBride is the wardrobe stylist of TeeMcBee Image Consulting and is a longtime supporter of nonprofit Dress for Success-Cleveland. She encourages readers to subscribe to her timely newsletter, schedule a style strategy call, or request Tee Speaks to infuse your staff or organization with a passionate professional punch of style to elevate and benefit everyone. Visit www.STYLEDbyTee.com to connect and be inspired.